Want to Keep up with the Latest Motorcycle Events??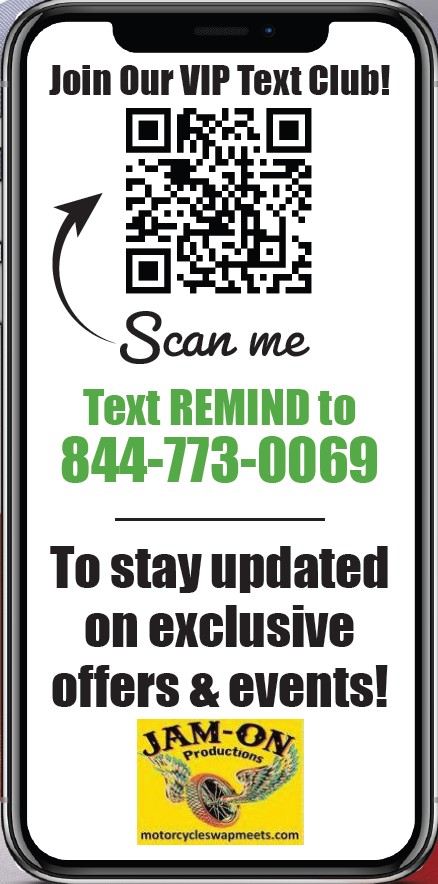 WE'RE ALWAYS LOOKING FOR MORE EXCITEMENT
Does your organization want to participate in the vintage motorcycle display?
Do you know a motorcycle racer or team that wants to hang out and talk about it with fans ? Hill Climbers, Moto Cross, Drag, Enduro etc..anything that races on two wheels ...dont exclude sidecars! 
Traveled great distances by motorcycle and want to share your stories while camping at the show?
Looking for someplace to promote your motorcycle event or race?
Think you have something unique that belongs at on of Jam-On Productions Motorcycle SwapMeet & Shows ?
We want to hear from you !!
 
contact 240-367-7509