Ocean City Swapmeet
during bike week
Sept 15-18
Want to reserve vending space or get advance tickets? Click the blue button.
Ocean City Swapmeet
Sept 15-18
9am-6pm
6605 Morris Rd
Pittsville Md 21850
50 Acres conveniently located
3/4 mile off route 50
8 miles east of Perdue Stadium
18 miles west of Ocean City
Why: Good food, Great Music, Fun Times
Looking for a hard to find cycle part ? Find it here !!
50 Acre Facility with LITERALLY TONS & TONS OF NEW & USED PARTS at a fraction of new price.. not only that but some of our vendors have never sold a single item on the internet,
Parts,
Patches,
Parts,
Food,
Parts,
Tools,
Parts,
& other misc stuff I'm forgetting to mention
Hate people who beat their grandma ? We do too !! so much in common
$300 door prize Sat at 5pm ..can enter as early as Thursday and is a free entry
Have a garage full of motorcycle parts ? Sell it here $$$!!
spots are 10x30
$100 used parts
$150 Non Motorcycle Parts Commercial
for all four days..
...it is actually cheaper to vend and sleep in your spot then it is to stay somewhere else
Vendor or Sponsorship Opportunities
call 240-367-7509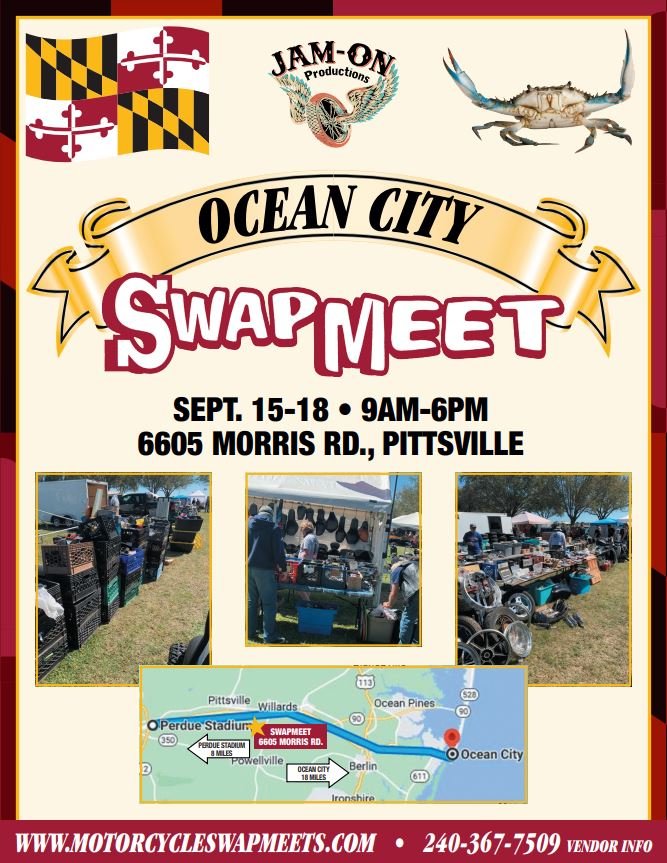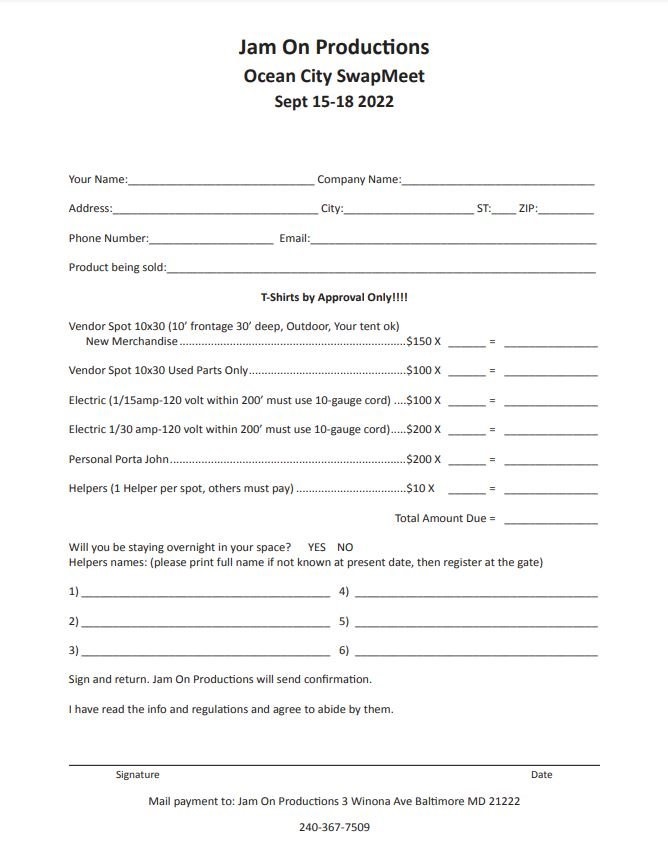 OC BIKEFEST OC BIKE WEEK OCMD BIKR WEEK Delmarva Bike Week Ocean City Maryland